ILLUSTRATIONS, BOOK COVERS AND SPREADS
Many times I've had my work described as calming, fun and joyful. It's an honour as an illustrator to hear how people are moved by my creations. Here you will find selected artworks that demonstrate my skillset, style and variety.
Love what you see? Contact me to collaborate on your project.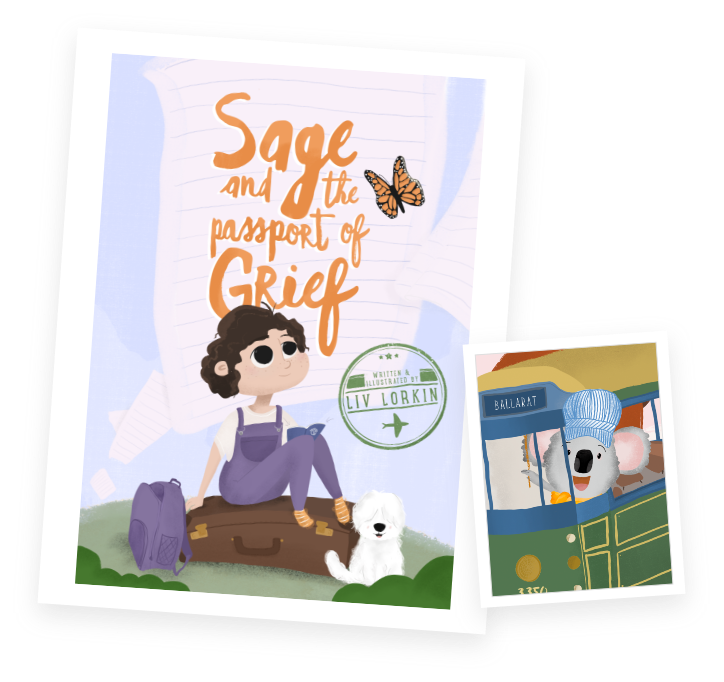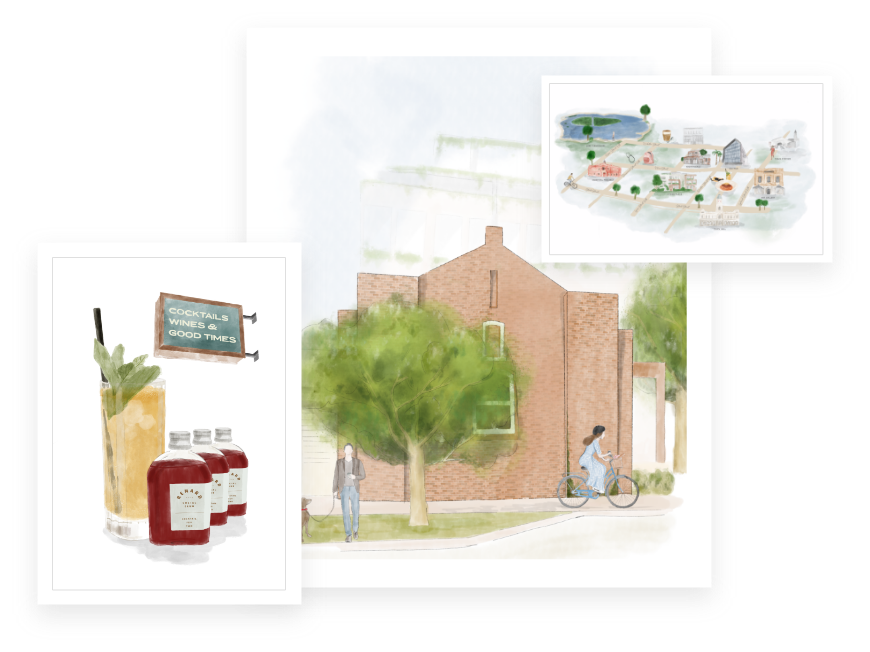 A series of Ballarat-inspired illustrations, watercolour map and artist impression of Lyons Place
Explore the regional town of Ballarat through a collection on rich watercolour illustrations. Created for the exclusive Lyons Place, a boutique apartment building in the heart of the CBD. Surrounded by fine dining, homeware stores and cafes a short walk away. I was asked to capture the atmosphere of Ballarat through each illustration, view the entire collection at the link below.
Behind the magical story of Winter in Ballarat is the world I illustrated. Explore a selected sample of pages and scenes from the popular Children's book.
This book was my first ever foray into children's literature and it had been on my mind for two years prior to the release. I had always dreamed of illustrating a children's book but was at the time running an IT and design company that left little time for personal creativity. In the downtime of lockdowns I started illustrating The Wendouree Pals. A cover was designed and shortly after a story was born. It has truly felt like a community effort, each page is reminiscent of the magic of Ballarat. It brings me much joy to share these illustrations.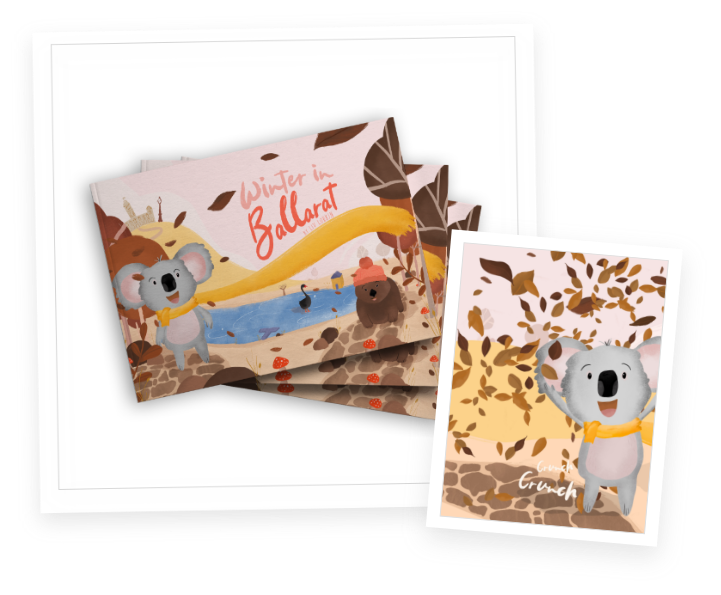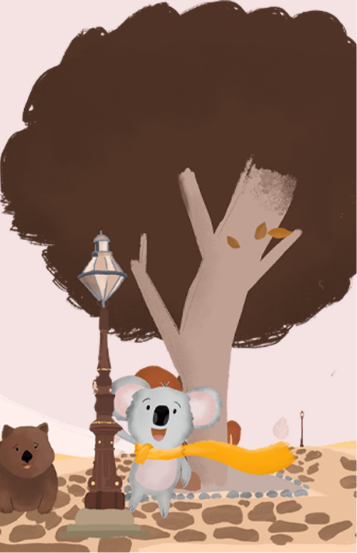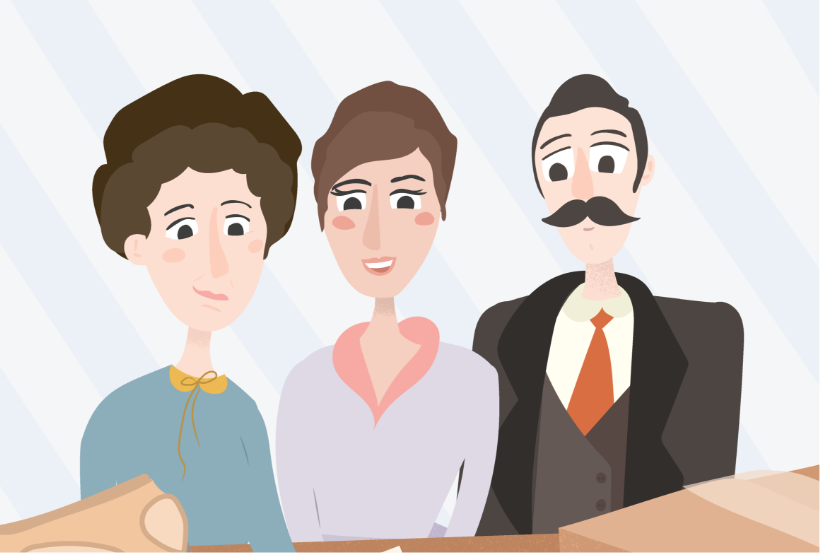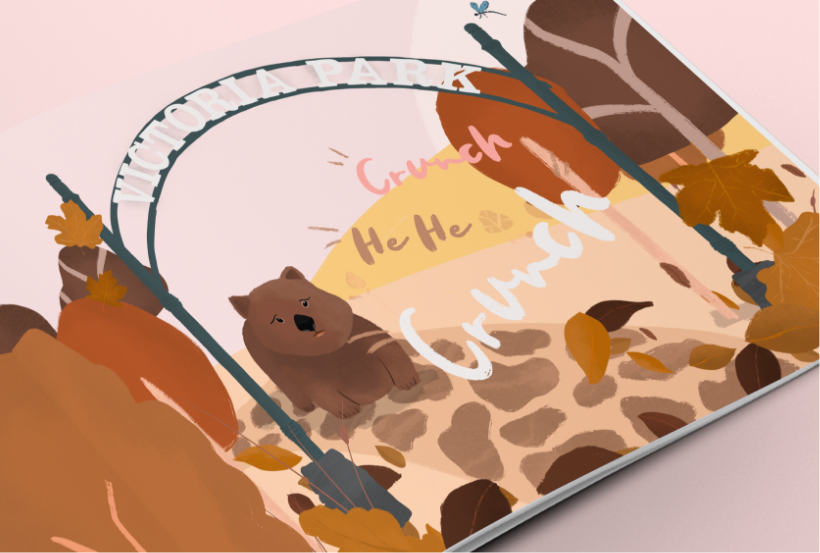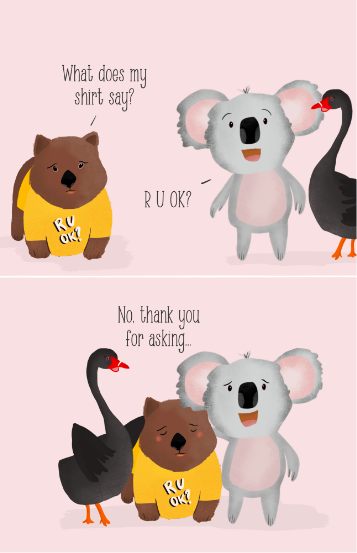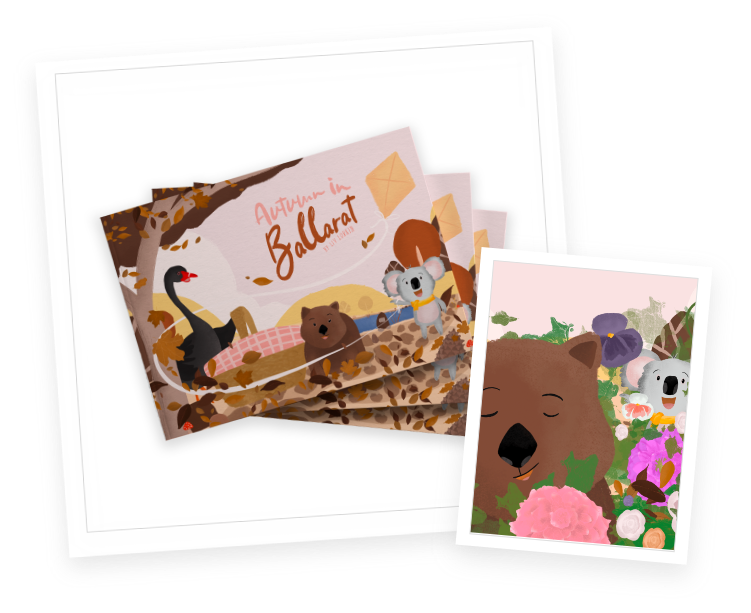 Continuing the seasonal Ballarat series comes Autumn in Ballarat. A collection of seasonally inspired illustrations.
The Wendouree Pals are back for their third adventure around Ballarat. This book is the next addition in my seasonal Ballarat series, featuring new locations and the same lovable characters. This book has drawn inspiration from the changing of the seasons, you'll find splashes of green and warm shades of brown. The storyline follows The Pals on their way to the park, there's a crunching in the leaves and they get drawn into the adventure of finding what or who is making that noise.